How often do we see a goal scored directly from a corner kick? I bet I know your answer already, rarely!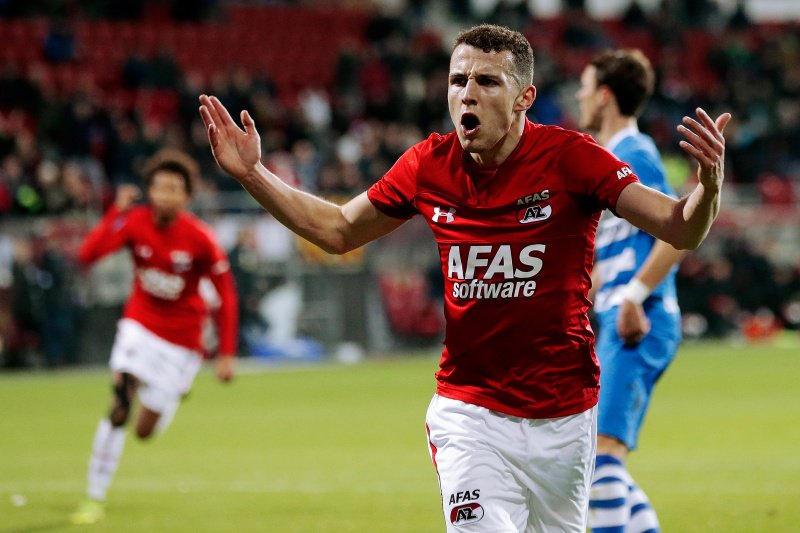 We saw one of those classic goals taken directly from a corner in the Dutch Eredivisie during the last round of matches and it is not from a player you would normally expect to.
AZ Alkmaar locked horns with Heerenveen as both teams continued their push for Champions League football next season. AZ Alkmaar ended the game with all three points in the bag, seeing off their opposition with a 2-0 scoreline.
The game happened to be very drab until it was finally sparked into life in the 78th minute by Oussama Idrissi, of all people. Heerenveen were already trailing by a one goal margin at the time.
The Heerenveen defense were busy setting themselves up for an AZ corner in the 78th minute, when the corner kick taker Idrissi caught the opposition goalkeeper off his line.
The opportunity presented itself and the forward made the best of it, firing the corner and aiming it for goal.
It was glorious to watch, as the ball curled all over the place, bounced on the line before sneaking into the back of the net to seal all three points for AZ Alkmaar. The manner in which the goal was taken was really great to behold and it was no fluke.
The big win at Heerenveen means AZ Alkmaar are now fourth on the Eredivisie table, but still have to mountain to climb to close in on third placed Feyenoord who are eight points clear.
Defending champions PSV Eindhoven currently lead the chasing pack with European giants Ajax hot on their tails in second, just five points adrift.
Idrissa has now bagged seven goals and chipped in with an additional five assists in 19 league games this season.