Dutchman Nigel De Jong recently talked about the maiden Premier League title at Manchester City. He touched on the biggest moment of the title-winning season in a chat with the official website of Manchester City.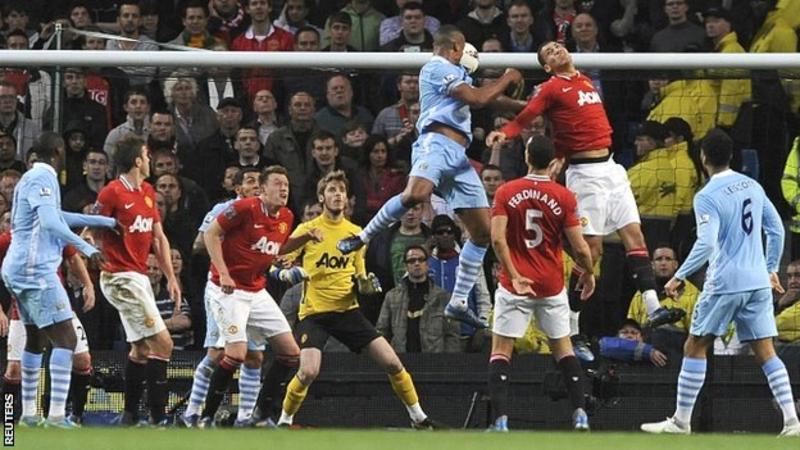 Manchester City won the Premier League title for the first time during the 2011/12 season and Nigel De Jong was a member of the squad. On the moment he felt City had the title in the back, De Jong said it was two games earlier before the Aguero moment against Queens Park Rangers (QPR) on the final day of the season. For the retired Dutch international, the biggest moment was when club captain Vincent Kompany scored a bullet header to give Manchester City a 1-0 home win over Manchester United in the Manchester Derby. With the slim win, Manchester City moved above their city rivals on goal difference with two games to play. Nigel De Jong and Manchester City went on a winning run to be able to move past United at the Premier League summit.
De Jong also narrated how City lost momentum when a key player such as Yaya Toure went on national team assignment at the African Cup of Nations.
Manchester City bagged their first Premier League title while Italian tactician Roberto Mancini was their manager and they needed a late goal for club legend Sergio Aguero to beat London team Queens Park Rangers (QPR). City had led 1-0 before QPR turned the game on its head with two goals ahead of the final ten minutes of the game. The Citizens equalised through EdinDzeko in the final ten minutes, but it was not enough because City needed to win to claim the Premier League title. In the end, Aguero came up with the goods via a right-footed finish on 93:20 for the most dramatic of Premier League final day finishes.