The playing career of Nigel de Jong has extended from all over Europe as the defensive midfielder has made his way through Italy, England and Netherlands. His former clubs include: Ac.Milan, Manchester City, Hamburg and Ajax.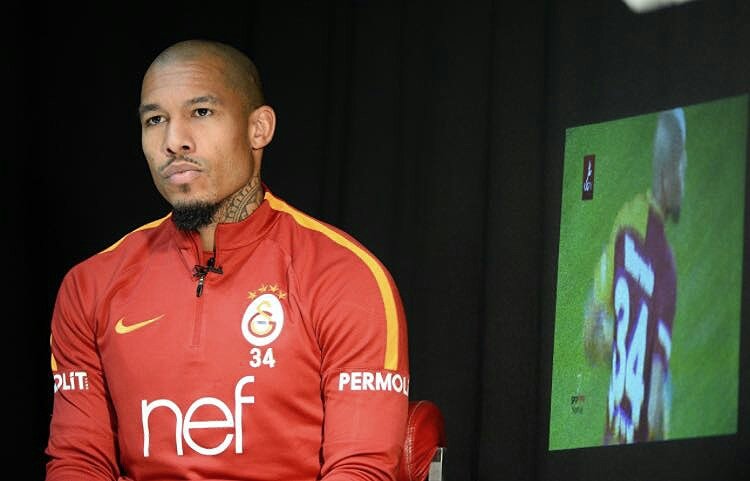 Those are the European clubs that Nigel de Jong has spent time performing in and in most of those teams; he has managed to lift a few pieces of silverware.
Something that goes overlooked is the fact that he also played in the American League, the MLS after having joined LA Galaxy in January of 2016. The veteran midfielder was a regular starter for the team of Bruce Arena who during that period of time was the head coach of LA Galaxy.
Even though Nigel de Jong was a consistent 1st team player, his time at the MLS was not a very impressive one as LA Galaxy failed to lift any trophies and according to a recent article published by mlssoccer.com, the team actually performed better when he was not on the pitch.
The aggressively minded midfielder actually hampered his team as they dropped more points when Nigel de Jong was on the pitch. With the Dutch player in the pitch, LA Galaxy lost 10 league matches, won 4 and drew 4 but after he was offloaded in the middle of that season, they won double that amount and simply performed better overall.
Nigel de Jong is currently performing for the Turkish outfit Galatasaray but it was rumored for a few weeks that he was about to make a return to the MLS with D.C. United appearing to be interested in securing his services but the 2017 MLS summer transfer window reached it´s end on August 9 and Nigel de Jong continues being a performer for Galatasaray.
Considering how mediocre his time in LA Galaxy was, it could be a good thing that he opted to stay away from the MLS.